Apr 30, 2022 -
Moving is an inevitable reality but having a good money-saving plan can help you plan your move to make it a success. Here are 4 Tips for a Money-Saving Move.
Get Your Moving Budget Started Right. Whether you're moving to a new place or just rearranging your home, there are some things you'll need to prepare in advance. You will need to know the average cost for moving to be able to determine your moving expenses. You'll also need to take inventory of the items in your home so that you can make a list of your expenses, and know where to cut back on costs. It's a good idea to get a moving quote from a moving company so that you know what your moving expenses are going to be.
Advance Planning. When you're going to move, you will most likely need some sort of assistance, whether it's someone you trust to help you with your packing or some type of packing system, and that includes a professional moving checklist. Whether you have the time or are unable to do the packing, you will need to know ahead of time just how much time it will take, how long it will take to pack your things and how you're going to spend your time while you're packing.
Know Your Budget. If you are going to move to a new place, you will need to be sure that your budget is able to take care of the entire move, not just the essentials.
Make a Moving Schedule. You don't want to forget the things that you need to move when you're packing, so figure out how you're going to move each day and every day until the move is done. Make a plan to have a friend or family member assist you with your moving, especially if you have little or no experience, and you'll be more likely to have your move smoothly.
Plan Moving Accommodations. If you've planned to move somewhere you've never been before, it will be helpful if you have a list of places to go, which will save you time and money on transportation expenses and help you avoid having to plan your move around the time you have to spend with your friends and family.
Be Organized. Plan your move in advance, and make sure that you have a packing checklist, make a list of the things that you'll need for moving, and make your moving budget, and know your moving date and time. Don't forget to bring any extra items with you to help make things easier on yourself when moving, especially if you don't know the exact time of your move.
There are 4 Tips for a money-saving move for moving that will save you both time and money and get your move off to a good start. Planning ahead of time will help you plan a move smoothly and making a budget and making sure you have everything you need will also help you save money on your move.
Pack Your Things. If you're going to move to a new place, you will want to know how long it will take to pack your things, how much time you'll need to pack each day and how much money you'll need to pack in a day's worth of goods. This will help you determine just how many days you have to pack your things and know the amount you'll need to spend on moving supplies.
Pack everything carefully. If you are going to pack it yourself, make sure you follow the packing instructions to the letter, packing everything in its proper order and place so that it makes no sense to you or anyone else. while making sure to label the boxes to make things easier on yourself later on.
Pack as much as you can. If you're packing things for a move yourself, it may help you to know that you can pack them in advance and bring your own packing supplies if you have to. It will help you save money by knowing that you are not paying for expensive supplies when you can just buy the supplies for yourself and save more money on your move.
Pack properly. Pack your items in layers, stack them properly so that they don't become messy and ensure that your packing supplies are organized and clean so that they are easy to remove.
Additional Articles: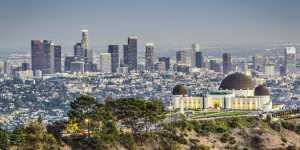 Your Moving Checklist At The Last Minute
Oct 8, 2022 -
Whether you are doing a short move to a new home or an extended move into an old home, having a checklist in place is a good thing to do. A moving checklist will give you time to think about the details of your move and give you time to think about the people who will be in charge of getting you everything moved.
The main things that will need to be included in your moving ch
---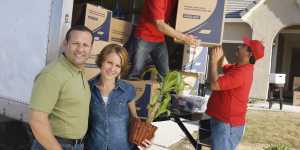 7 Tips On How To Make Moving Less Stressful
Oct 1, 2022 -
The first few tips on moving to a new home on a tight budget can be quite helpful in minimizing the stress that can come from moving a large distance. These tips will also help you in ensuring that your move goes smoothly and without any major problems. In this article, I will discuss these first few tips on how to make moving easier.
First, be realistic about how long your m
---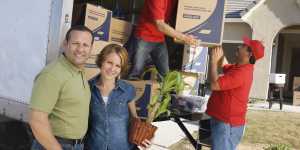 17 Cross Country Moving Tips That Will Save Your Sanity
Sep 24, 2022 -
Whether you are moving across state lines or across the country, there are some essential tips you need to know if you are going to make it through the entire moving process without being a complete wreck. This article will give you some excellent tips on how to prepare yourself and your home for the move. We'll also be taking a look at some of the best places to go when it comes to out of sta
---
The Best Ways To Move A Car To A New City
Sep 17, 2022 -
The best ways to move a car to a new city are many and varied. But the most important is to know where to find car shipping companies that are reliable enough to make this task easy and stress-free. There are a number of people who have found car shipping services to be a great help in getting their car to the new city, especially when they are going for the most awaited holiday.
---

Should You Purchase Flood Insurance When Moving To A New Home?
Sep 10, 2022 -
It's important for the new homeowner to understand when to buy flood insurance and when not to. In fact, when it comes to a home, there are many things that need to be addressed. But first and foremost, there are new homeowner flood insurance tips to make sure that any new homeowner is properly protected.
When moving to a new home, it's best to do some research. Before you bu
---